Can Chiropractic Be an Effective Low Back Pain Treatment?
Can Chiropractic Be an Effective Low Back Pain Treatment?
Written By Destination Wellness on February 15, 2019
---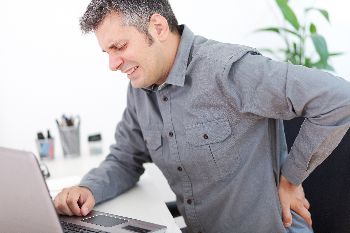 You've tried everything.
Yet, your low back pain still persists.
After a number of failed experiments, you might be a bit skeptical about chiropractic treatments. In fact, you might be wondering how it's different from the other things you've tried.
Chiropractic treatments are very different.
Here's how they can be helpful in low back pain treatment.
What Is the Chiropractic Procedure for Low Back Pain?
If you're not familiar with chiropractic, it's a type of hands-on body treatment, in which a chiropractor massages and manipulates the body in order to properly align the musculoskeletal structure. By doing so, you can create the conditions for the body to heal itself without medicine or surgery.
For low back pain, specifically, the procedure will consist of a spinal adjustment. While it might sound serious, it's actually a non-evasive, gentle treatment that applies force to certain segments of the spinal column.
By doing so, you can decrease pain, reduce inflammation, and increase your spine's range of motion, just to name a few of the benefits.
Are There Any Risks with Chiropractic for Low Back Pain Treatment?
Chiropractic treatments for low back pain are among the safest ways to treat injuries. This is partially due to the treatment's lack of side effects.
Just in case there could be any issues with the treatment, your chiropractor will perform a thorough evaluation of your condition and medical history. This will allow the chiropractor to personalize your treatment just for you and ensure there are no problems.
Some of the most common causes for low back pain are poor posture, poor diet practices, and a history of activities that put stress on the spine – such as sports – just to name a few.
Find Chiropractic Treatment for Low Back Pain in Manalapan, NJ
Because there are so many treatments in the world, it can be hard to separate the effective from the ineffective.
With its low risk, lack of side-effects, and proven success, chiropractic treatment could very well be the answer to your low back pain.
If you're looking for chiropractic treatment in (OR CLOSE TO) Manalapan, New Jersey, we're ready to help. If you're a new patient, please schedule an appointment or call us at (732) 780-7333 Ext 1.

Posted In: Chiropractic Low Back Pain