Workplace Ergonomics - How to Maintain Optimal Health and Energy
Workplace Ergonomics - How to Maintain Optimal Health and Energy
Written By Destination Wellness on January 25, 2021
---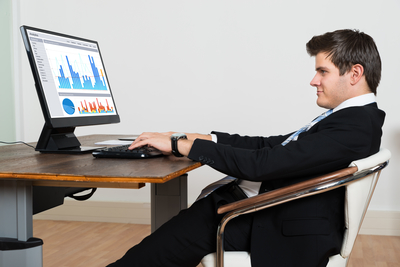 Workplace ergonomics plays a crucial role in the health, safety, and energy of employees. While thousands of Americans have begun working at home, workplace ergonomics are just as important as they have always been.
In the United States, 6.3 million workers are injured each year. These injuries are commonly caused by poor workplace ergonomics, including improper lifting, poor posture, and repetitive motions.
3 Ways to Improve Workplace Ergonomics While Working FromHome
Improving your workplace ergonomics will help you maintain your optimal health and energy while preventing injuries.
1. Maintain a Proper Posture
It's essential to maintain your posture when standing, sitting, and lying down. Posture plays a significant role in workplace economics, especially if you're sitting at a desk for most of your day. You can improve your posture while at your desk by adjusting your chair or monitor height, positioning frequently used items in reachable locations, and sitting up straight at your work station.
2. Break Up Your Day
Working in a static position for a lengthy amount of time causes excess stress on your body. Remember to move and stretch regularly. Take brief breaks or alternate between standing and sitting when you can. Try setting a repeating hourly timer and take a 1 minute stretch break each hour.
3. Ensure Adequate Lighting
Poor lighting in the workplace can cause headaches, fatigue, eye strain, and negatively impact your mental health. To improve your workplace ergonomics, ensure that your workspace's lighting is not too bright or too dim. If you work with computers, ensure that your monitor is not placed in front of a bright background or window to avoid screen glare.
Finding Chiropractic Care in Manalapan New Jersey
Around 22 million Americans visit a chiropractor each year to seek relief from back pain, muscle strains, accidents, workplace ergonomic injuries, and more. Left untreated, pain and stiffness caused injuries, strains, and sprains that persist or worsen over time.
Dr. Richard Allen has been providing chiropractic services since 2004. As a cornerstone of the Manalapan area, Dr. Allen offers a patient-focused approach to ensure each patient receives treatment plans that target their specific injuries.
Your first visit will include a consultation, a review of your medical history, a computerized spinal exam with Myovision's surface EMG equipment, a digital postural assessment, orthopedic testing and a physical exam. Same-day treatment is available in most cases, including active and passive therapies, spinal adjustments, extremity adjustments and various soft tissue therapies.
Are you experiencing pain or stiffness from poor workplace ergonomics? We can help. Contact our office today at 732-780-7333 to get started.

Posted In: Chiropractic