Why Chiropractic Could Be the Neck Pain Treatment You Need
Why Chiropractic Could Be the Neck Pain Treatment You Need
Written By Destination Wellness on March 15, 2019
---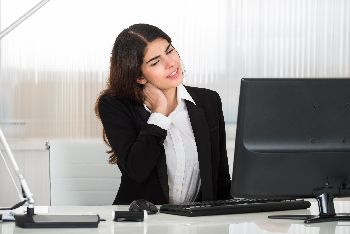 Few things are more bothersome and debilitating than neck pain.
It can make a good day bad and a bad day worse.
Thankfully, chiropractic has proven to be an excellent way to alleviate neck pain, in that it's effective, non-invasive, and long-lasting.
Before making your appointment, here's everything you need to know about chiropractic being the best option for neck pain treatment.
What Is It Like Getting Chiropractic Treatment for Neck Pain?
The first step is to properly diagnose the root cause of the neck pain. You'll be asked questions relating to the time in which the pain began, the treatments you've already tried, and whether or not the pain travels to other parts of your body.
Once this information is received, your chiropractor can apply the best, most personalized treatment. This will involve noninvasive body massaging and manipulation, with particular attention to the spine, which is the culprit in the majority of neck pain incidents.
Unlike medication and surgery, chiropractic is totally natural, and is more concerned with long-term healing than simply treating the symptoms. Symptoms will always resurface if the root cause isn't addressed.
How Do You Avoid Neck Pain in the Future?
Once you received your chiropractic treatment and no longer feel any neck pain and you are able to do all your activities without any pain or stiffness, your chiropractor may inform you of some ways to avoid neck pain in the future.
While neck pain can arise from many types of behavior, one of the most notorious is poor posture. Keeping your back and neck straight is incredibly important, especially if you're sitting at a computer all day with your neck craned to the screen.
Other types of behavior that can cause neck pain are weight lifting, talking on the telephone, and repetitive motions.
In addition to avoiding these behaviors, there are also some therapeutic techniques that you can do outside of the chiropractor's office, such as applying hot and cold materials to the neck area.
Chiropractic Might Be the Last Neck Pain Treatment You'll Need
Maybe you've tried medications for your neck pain but always find that the pain returns.
Perhaps, you've even tried surgery, but that didn't help, either.
With chiropractic, you have a treatment that isn't just medically proven but is far less invasive and far more long-lasting than the alternatives.
And once you've been treated, your chiropractor will educate you on all the healthiest behaviors and techniques that you'll need to prevent any neck pain in the future.
If you're looking for chiropractic treatment in or close to Manalapan, New Jersey, we're ready to help. If you're a new patient, please schedule an appointment or call us at (732) 780-7333 Ext 1.

Posted In: Chiropractic Neck Pain