The Benefits of Seeing a Chiropractor for Neck Pain
The Benefits of Seeing a Chiropractor for Neck Pain
Written By Destination Wellness on August 12, 2021
---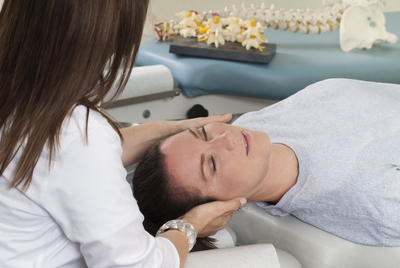 Chiropractors are experts on the spine and the muscles that support it. There are 26 muscles alone in the neck that attach to your skull, spine, chest cavity, and shoulder, along with seven bones that make up your cervical spine, adding up to quite a few reasons why you might be experiencing neck pain.
At Destination Wellness in Manalapan, we encourage you to come see us for neck pain, big or small, because issues tend to worsen over time without proper treatment.
What Destination Wellness's Chiropractor Can do for Neck Pain
The most common reasons for neck pain include whiplash injury, a strain, abnormal wear and tear, disc degeneration, muscle tightness, spinal degeneration, and agitated nerves. We'll take the time to evaluate you and your symptoms to arrive at the correct diagnosis.
Once we know what's causing your neck pain, we can implement an appropriate course of care most likely including neck adjustments to restore range of motion in both the spine and muscles, which translates into pain relief, better blood flow, and healing where needed.
If you have a strain, injury or degeneration, better blood flow is hugely beneficial since the spine naturally doesn't get as great a blood supply as other areas of your body. The increased blood flow allows for better lubrication between discs, more cushioning fluid in your discs, and a pathway for healing and repairing nutrients to make it into your spine and discs.
We also have a licensed acupuncturist that can treat various pressure points for neck pain. Addressing said pressure points can restore range of motion and provide fast pain relief.
Get Neck Pain Relief in Manalapan, New Jersey
Dr. Richard Allen, DC has treated professional athletes, high school athletes, weekend warriors, as well as many other athletes of all ages and specialties. He has also regularly adjusted all 3 of his children since the day they were born. Dr. Allen strives to use his expertise to help the local communities as well as spread knowledge of the positive benefits of chiropractic and proper spinal hygiene for spines of all ages.
Have questions or need to schedule an appointment? Call us at (732) 780-7333 or go online and fill out our contact form.

Posted In: Chiropractic Neck Pain