How to Get Back into Summer Activities Without Hurting Yourself
How to Get Back into Summer Activities Without Hurting Yourself
Written By Destination Wellness on June 10, 2021
---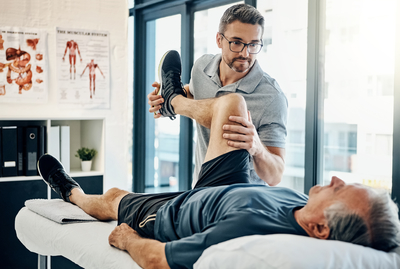 At Destination Wellness in Manalapan, New Jersey we see an influx of patients every spring and the start of every summer as the warmer weather motivates people to get active. Weekend warriors overdo it, runners rack up too many miles too soon, gym goers often hit the weights too hard, and so on.
In order to hit the ground running (literally or otherwise), we've got three tips on how to get back into summer activities without hurting yourself.
Destination Wellness's Approach to Resume Summer Activities
Tip 1: Ease Into and Out Things - If your body hasn't moved a certain way or been heavily exerted in a while, then it's adapted to being inactive. Suddenly getting back into activity shocks your system, making you prone to sore, stiff muscles that need a chance to heal between workouts.
To help minimize recovery time, prioritize having a cooldown routine that includes a little more movement and a generous amount of stretching. Not sure what to do? Come into our office and we can guide you through a routine of stretches that promote optimal recovery, muscle growth, and protection from injury.
Tip 2: Stretch Religiously - Stretching is just as important as the activity itself. Even if you've been pulling weeds all day, your arms and back will thank you with a followup stretching routine. Repetitive and intense activities tire muscles out, causing them to stiffen and become inflamed. Stretching helps keep muscles loose and strong while preserving good blood flow for recovery.
Tip 3: Get Adjusted Regularly - The benefits of chiropractic are many. When it comes to getting back into your summer activities, chiropractic care can help keep you loose, reduce inflammation, and even improve athletic performance. Your initial adjustment can help ease out the winter stiffness and prime your body to get moving.
Get Adjusted for Summer Activities in Manalapan
At Destination Wellness, we love helping weekend warriors, gym goers, avid gardeners, and every active body going strong so you can enjoy the warmer weather.
Dr. Richard Allen, DC has treated professional athletes, high school athletes, weekend warriors, as well as many other athletes of all ages and specialties. He has also regularly adjusted all 3 of his children since the day they were born. Dr. Allen strives to use his expertise to help the local communities as well as spread knowledge of the positive benefits of chiropractic and proper spinal hygiene for spines of all ages.
Have questions or need to schedule an appointment? Call us at (732) 780-7333 or go online and fill out our contact form.

Posted In: Chiropractic Stretching