How Acupuncture Can Help Alleviate Your Allergies
How Acupuncture Can Help Alleviate Your Allergies
Written By Destination Wellness on July 12, 2021
---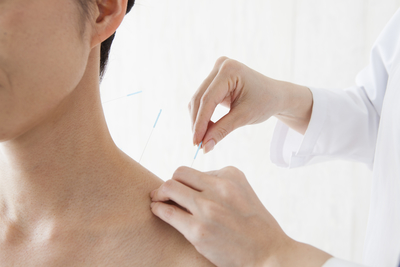 For those looking for an alternative to taking antihistamines to help with allergies. At Destination Wellness in Manalapan, New Jersey we have a licensed acupuncturist available to help boost your health via this treatment method. Here's how acupuncture can help alleviate your allergies...
Acupuncture and Allergies
Traditional Chinese medicine attests that acupuncture works because they believe applying needles to specific areas of the body helps stimulate the flow of qi, the energy flowing through your body--or should be flowing. Health issues arise from blocked or hindered qi.
The cool thing is research scientifically backs acupuncture's efficacy in at least a biological sense. A 2013 study that compared 8 weeks of real and fake acupuncture on allergy sufferers showed that those who were treated with the real thing reported marked improvement in symptoms.
What researchers theorize is that the needles stimulate nerve activity in a way that communicates with immune function, signaling for it to stop overreacting to allergens and irritants. This in turn decreases inflammation, leading to less itchiness, sneezing, etc.
This 2015 meta-analysis on over 2000 participants reported that patients noticed a significant drop in nasal symptoms, and without any negative reactions to acupuncture.
And then this 2020 meta-analysis of 39 studies involving 3,433 nasal allergy patients concluded that acupuncture improved nasal symptoms and rhinoconjunctivitis scores.
Get Acupuncture for Allergies in Manalapan
Dr. Richard Allen, DC has treated professional athletes, high school athletes, weekend warriors, as well as many other athletes of all ages and specialties. He has also regularly adjusted all 3 of his children since the day they were born. Dr. Allen strives to use his expertise to help the local communities as well as spread knowledge of the positive benefits of chiropractic and proper spinal hygiene for spines of all ages.
Michelle Gursky Allen, MS, RD, CDN is a Registered Dietitian who has been providing nutrition therapy and counseling since 2002. Michelle believes in the importance of a balanced diet and a healthy lifestyle. She will provide you with support and guidance in a nonjudgmental environment. Michelle will strive to work with you to reach and maintain your nutritional goals.
Have questions or need to schedule an appointment? Call us at (732) 780-7333 or go online and fill out our contact form.

Posted In: Chiropractic Acupuncture Allergy Relief